Carbonated Soft Drink Filling Machine
Function: PET Bottle Washing Filling Capping
Filling Material: Carbonated Soft Drink As Cola, Sprite,Soda
Model: DCGF24-24-8
Capacity: 5000-8000BPH
Packaging Type: 200-2000ml PET bottle
Machine material: SUS 304/316L
Overall size (L*W*H): 2800*2200*2350mm
Weight: 4600KG
Certificate: CE ISO
Warranty: 1 Year
Product Description
Carbonated Soft Drink Filling Machine
This DCGF series equipment is used for filling carbonated soft drink, such as Coca cola, Pepsi cola, Sprite and other carbonated drink in PET bottle.
The three functions of washing, filling and capping are in one unit. Whole process is automatic.
Main components are processed precisely by CNC machine tool.
The machine adopts advanced photoelectricity to detect running status.
It realizes man-machine conversation via touch screen.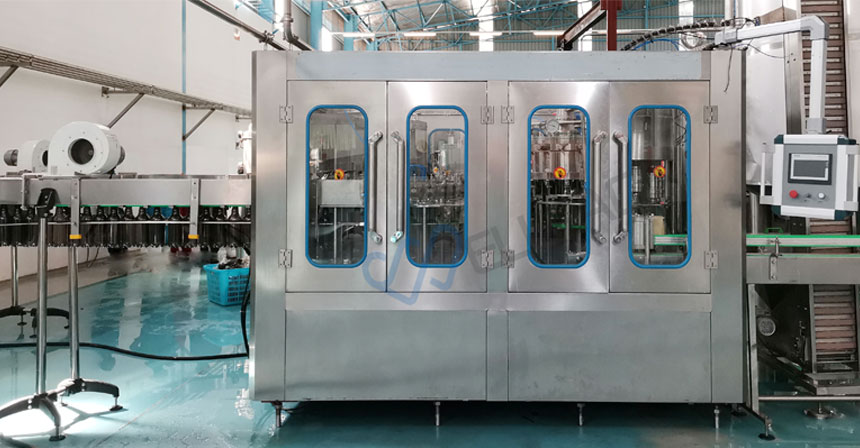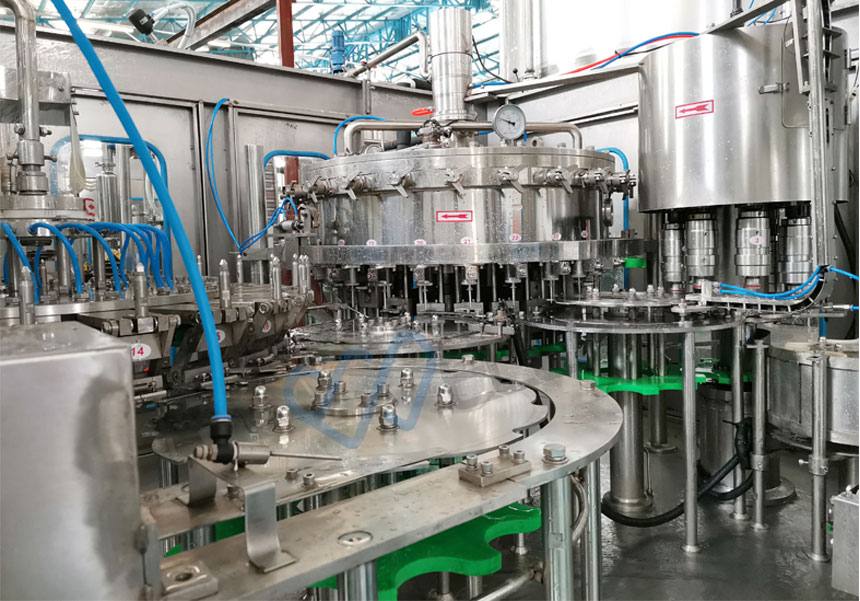 Bottle Washing
1).Enhanced food safety: Stainless steel 304/316L for all components in contact with liquid.
2).Adopting overturning bottle clamp: Avoid touching bottle screw mouth to ensure absolute hygiene.
3).Unique atomizing spay nozzle: High efficiency to clean any part of bottle inner wall and saves rinsing water.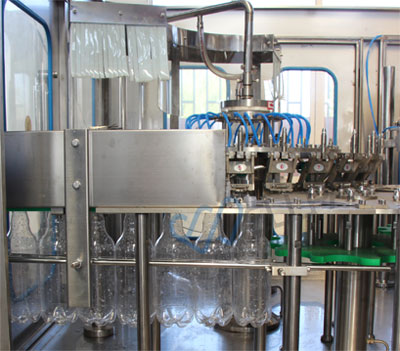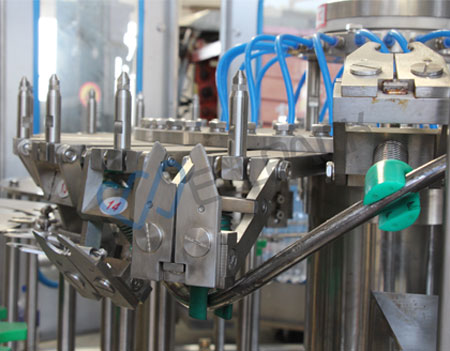 Bottle Filling
1).304/316 Stainless steel high precision filling valves.
2).304/316 Stainless steel fine polish filling tank without death corner.
3).Filling valves are reasonably structured, adopt high filling speed and mass flow rate valve which control liquid level accurately without loss.
4).Liquid level in filling tank is controlled via float-ball.
5). Adopt isobaric filling method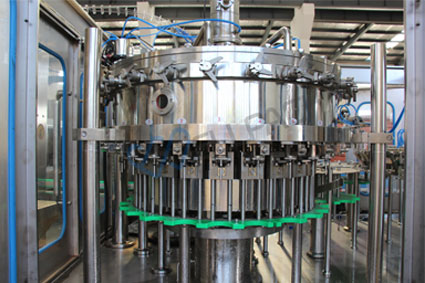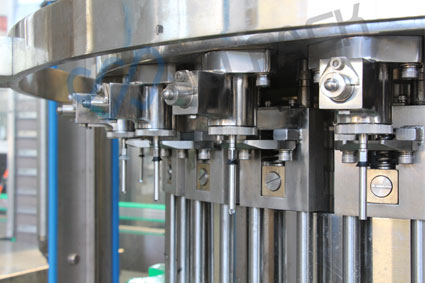 Bottle Capping
1).The capping system applies advanced French technology- when clamp the cap will screw immediately via magnetic torque type capping head.
2).All 304/316 stainless steel construction.
3).No bottle no capping.
4).Automatic stop when lack of bottle.
5).Capping effect is stable and reliable,defective rate ≤0.2%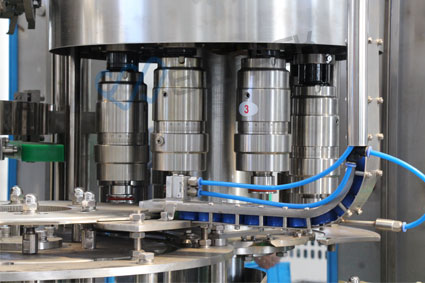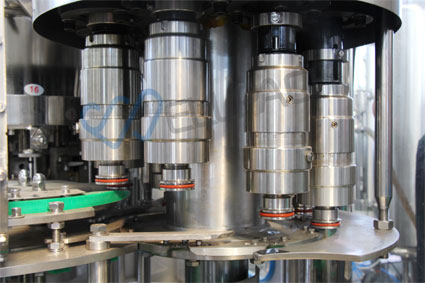 Carbonated Soft Drink Filling Machine Testing In Factory Before Delivery: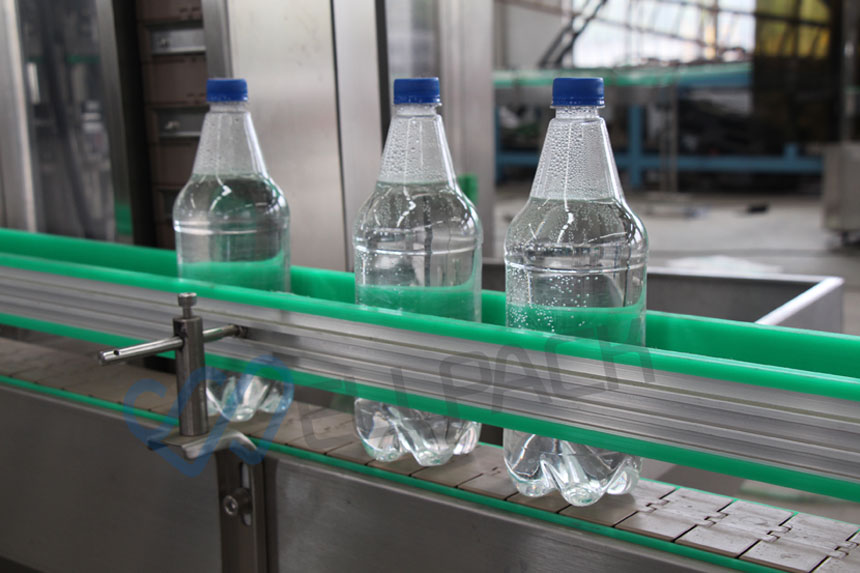 Reference Sheet Of Carbonated Soft Drink Filling Machine Series Equipment :
Model
DCGF16-12-6
DCGF18-18-6
DCGF24-24-8
DCGF32-32-10
Washing/Filling/Capping heads
16-12-6
18-18-6
24-24-8
32-32-10
Capacity: BPH (500ml bottle)
1000-2000
3000-5000
5000-8000
8000-10000
Bottle shape
Round & Square
Bottle size
Diameter:50-110mm; Height:150-340mm
Cap type
PET screw cap
Filling precision
≤±5mm
Power (KW)
3.5
4.5
5.2
6.5
Overall size (mm)
2100*1650*2350
2350*1750*2350
2800*2200*2350
3600*2800*2350
Weight (KG)
2200
3000
4600
5800
For more details & info. of the Carbonated Soft Drink Filling Machine,welcome to enquire now!