Jam Filling Machine
Function: PP Bottle & Glass Jar Filling
Filling Material: Jam/Tomato Paste/Chili Sauce/ketchup
Model: ZSG16
Capacity: 3000-5000BPH
Packaging Type:200-2000g Bottle & Jar
Machine material: SUS 304/316L
Overall size (L*W*H): 1450*1350*2150mm
Weight:800KG
Certificate: CE ISO
Warranty: 1 Year
Product Description
Jam Filling Machine
This Jam Filling Machine is used for filling all kinds of sauces such as ketchup, chili sauce, all kinds of fruit jam, fruit paste and other viscous materials in PP Bottle & Glass Jar. It's designed on the basis of absorbing domestic and foreign advanced technology. It has such advantages as advanced construction, stable working, convenient operation and repair & maintenance as well as high production efficiency. It is the ideal equipment for mid-scale & small-scale Jam factory.
Overall View of Jam Filling Machine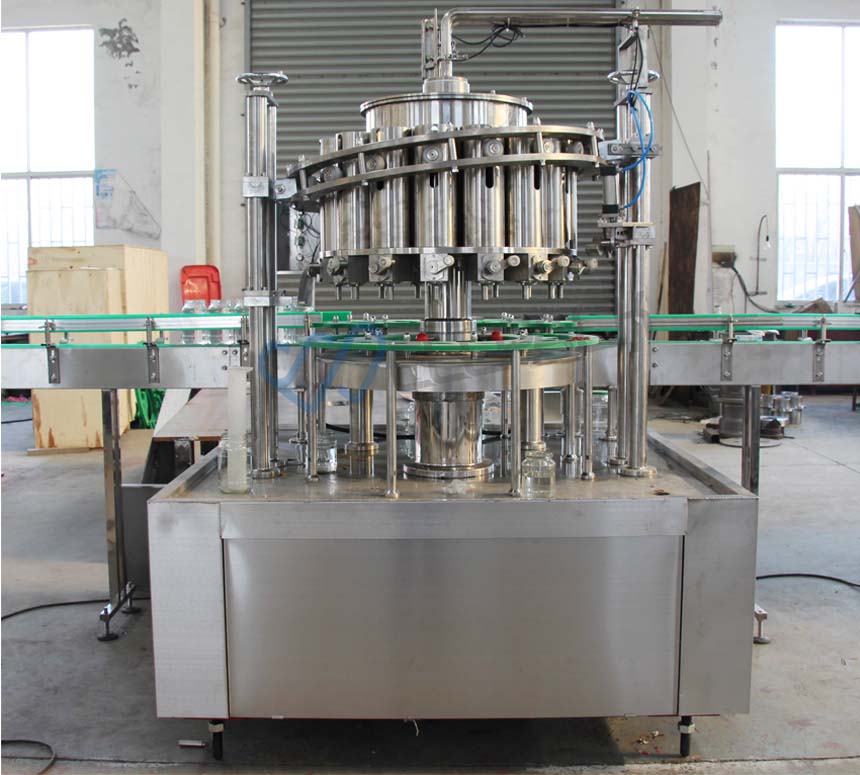 Filling Part of Jam Filling Machine
1).304/316 Stainless steel fine polish filling tank without death corner.
2).304/316 Stainless steel filling valves (Parts connect with material are all made of 304/316 Stainless steel).
3).The piston and piston barrel after the treatment of top technology, cooperate accurately, durable and wearable.
4).Equipped with material stirring system, three points liquid level control, fills precisely, and suits for cold and hot filling.
5).Specialize designed jam filling head with vacuum suction system guarantees no drop or leakage during production.
6).Piston barrel quantitative filling principle.
7).Automatic speed adjustment via frequency conversion, machine works stable.
8).Bottle in and out protection.
9).Filling with bottles and no filling without bottles.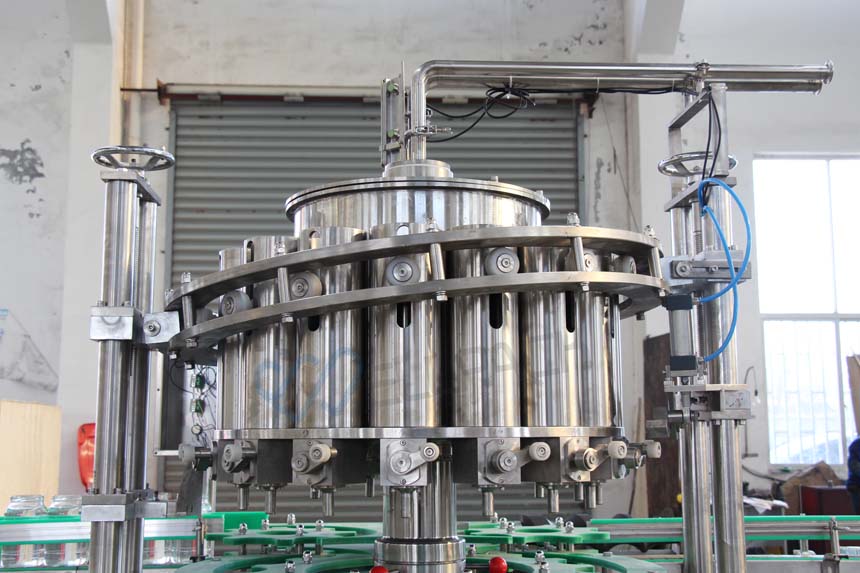 Filling Head of Jam Filling Machine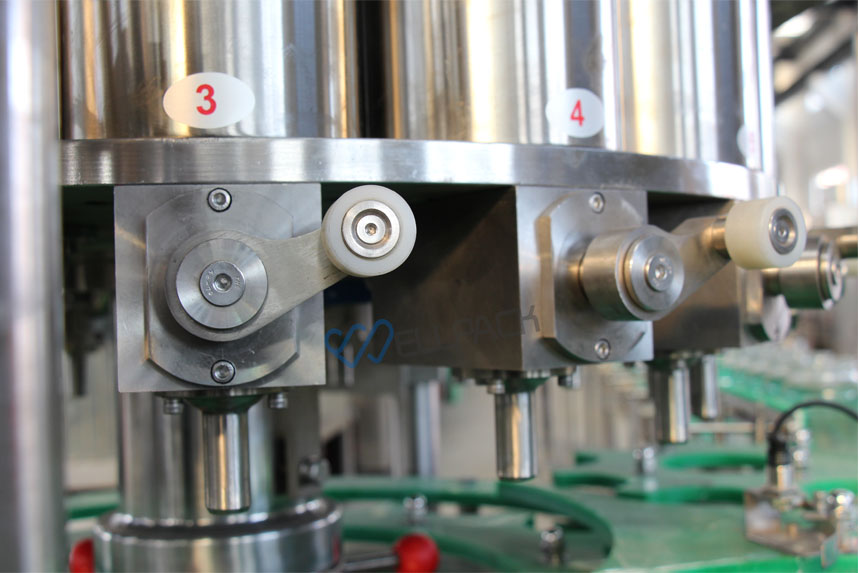 Jam Filling Machine Testing In Factory Before Delivery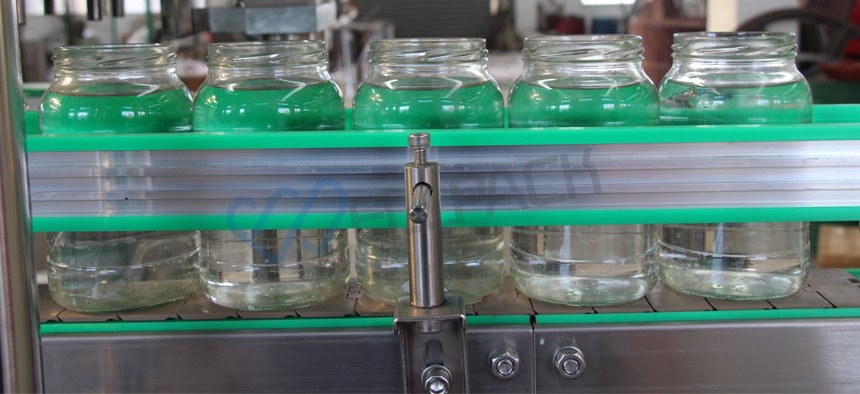 Glass Jar Samples

The Jam Filling Machine can be connected with The Lug Metal Cap Capping machine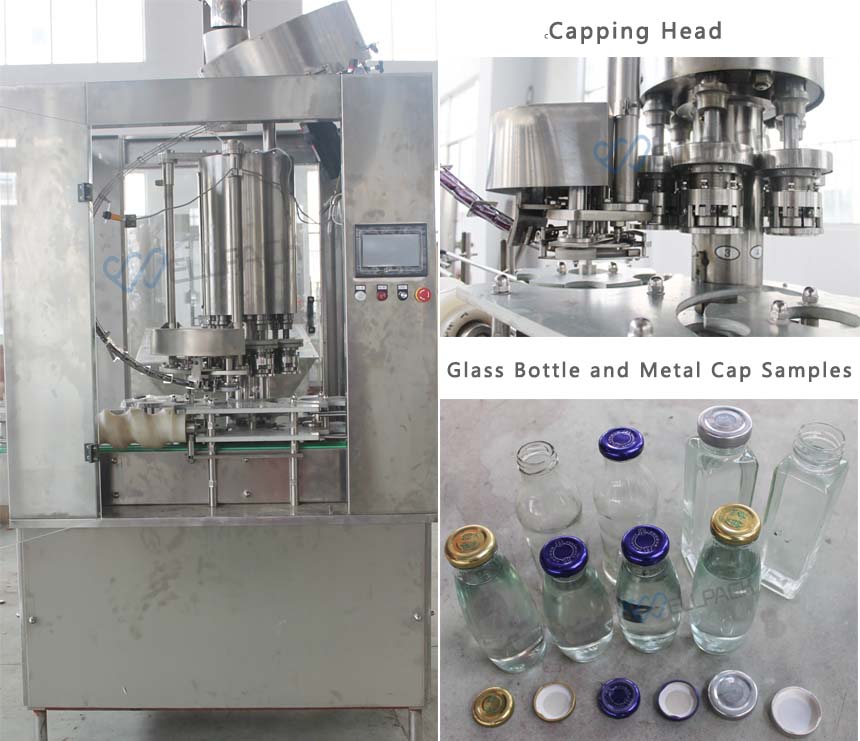 Reference Sheet Of Jam Filling Machine Series Equipment :
Model
ZSG16
ZSG18
ZSG24
ZSG32
Filling heads
16
18
24
32
Capacity: BPH (500g bottle)
3000-4000
4000-6000
6000-8000
8000-10000
Bottle shape
Round & Square & Special shape
Bottle size
Diameter:50-110mm; Height:50-240mm
Cap type
Three or four lug metal cap
Filling precision
≤±5mm
Power (KW)
2.5
3.5
4.5
5.5
Overall size (mm)
1220*1250*1950
1420*1450*1950
1650*1680*1950
1850*1880*1950
Weight (KG)
600
800
1000
1300
For more details & info. of the Jam Filling Machine,welcome to enquire now!