Liquor Filling Machine
Function: Bottle Washing Filling Capping
Filling Material: Spirits,Liquor, Alcohol, Wine
Model: FCGF24-18-6
Capacity: 3000-6000BPH
Packaging Type: 200-1500ml Glass bottle with Aluminium cap
Machine material: SUS 304/316L
Overall size (L*W*H): 2650*1850*2500mm
Weight: 3000KG
Certificate: CE ISO
Warranty: 1 Year
Product Description
Liquor Filling Machine
This FCGF Series Liquor Filling Machine is mainly used for producing Spirits, Liquor, Alcohol, Wine etc. Non-gas contained drinks in glass bottle with Aluminum screw Cap.
The three functions of washing, filling and capping are in one unit. Whole process is automatic.
The height of bottle washing, filling and capping can be adjusted to adapt to different height containers, and it is convenient to replace bottle type.
The whole machine is designed scientifically and reasonably, the appearance is good looking, the maintenance and repair is rather convenient, the wastage rate is quite low.
It is the ideal equipment for mid-scale & small-scale spirits factory.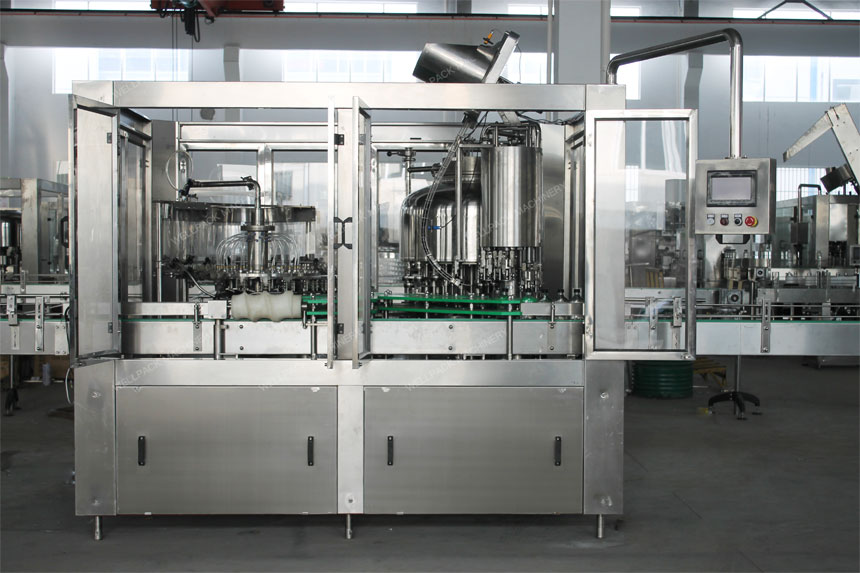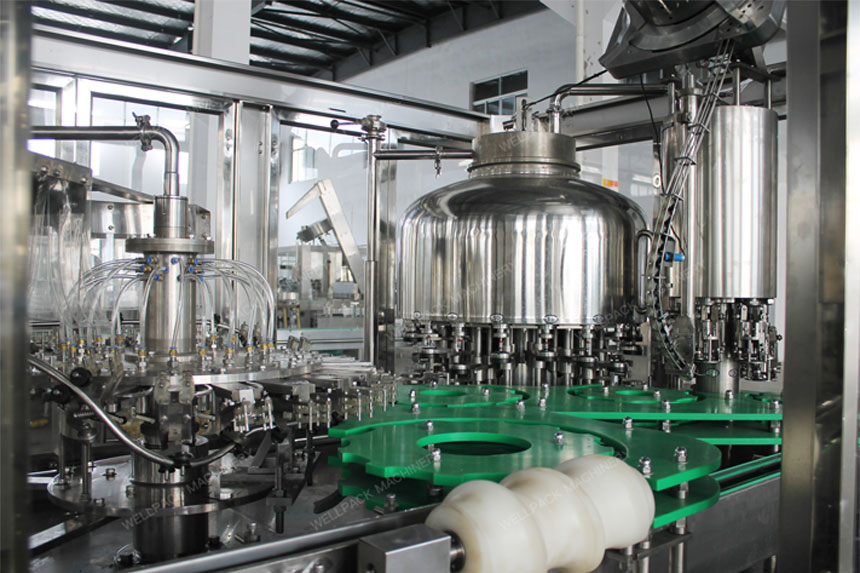 Bottle Washing:
1).Enhanced food safety: Stainless steel 304/316L for all components in contact with liquid.
2).Each flushing head is equipped with a self-made stainless steel control water valve, which greatly saves water and reduces the residual water in the bottle.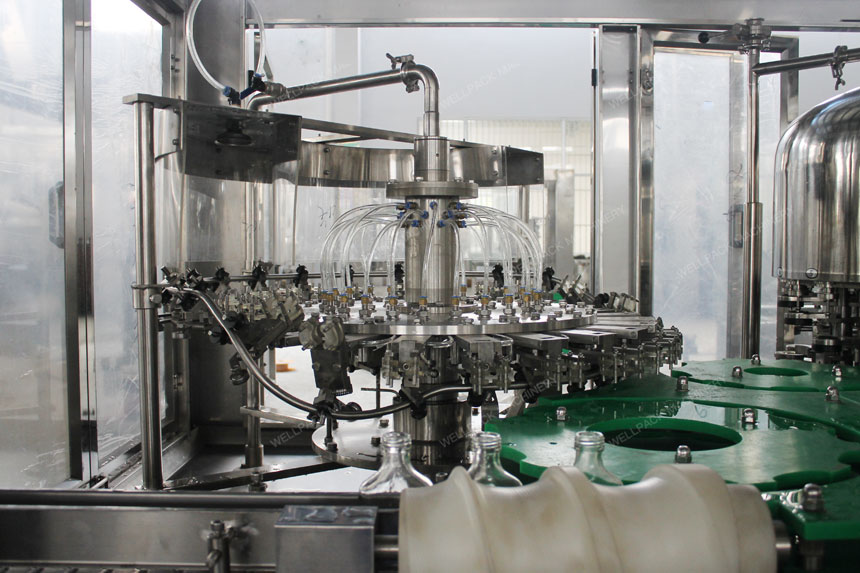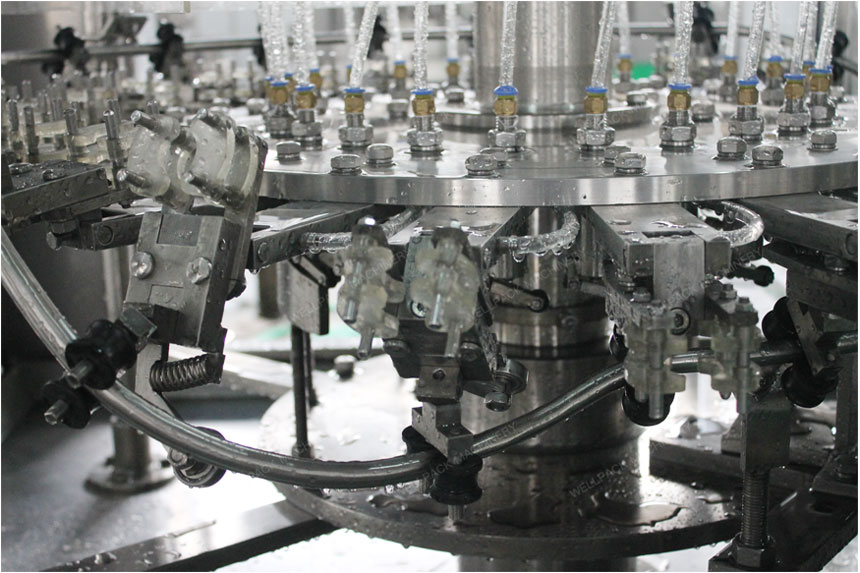 Bottle Filling:
1).304/316 Stainless steel high precision filling valves.
2).304/316 Stainless steel fine polish filling tank without death corner.
3).Filling valve adopts high filling speed and mass flow rate valve which control liquid level accurately without loss.
4).Liquid level in filling tank is controlled via float-ball.
5).Using micro negative pressure filling method to ensure the accuracy of liquid level.
6).The filling process bottle alignment is accurate: the filling machine has the Pre-cover function with centering cover, ensures the bottle mouth and filling valve mouth to seal accurately, eliminates the leakage phenomenon caused by the bottle body skew, and truly reduces the loss of spirits.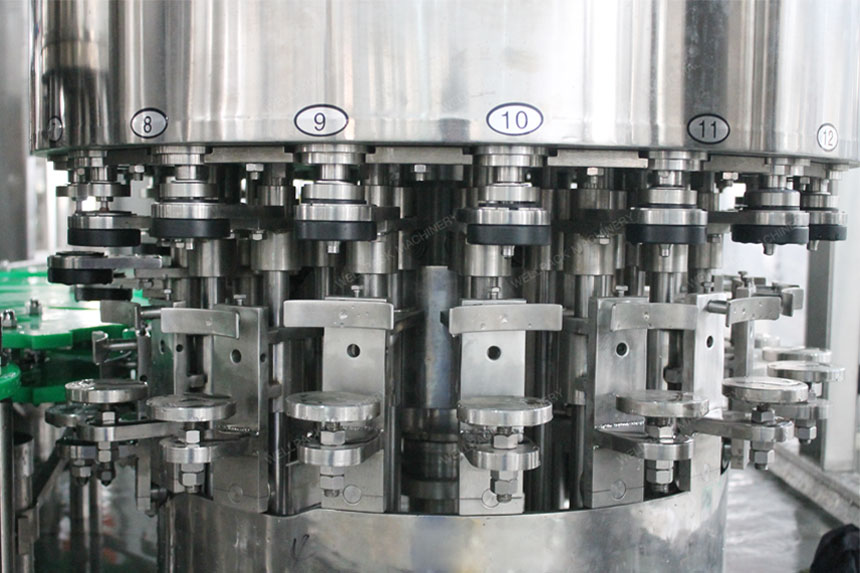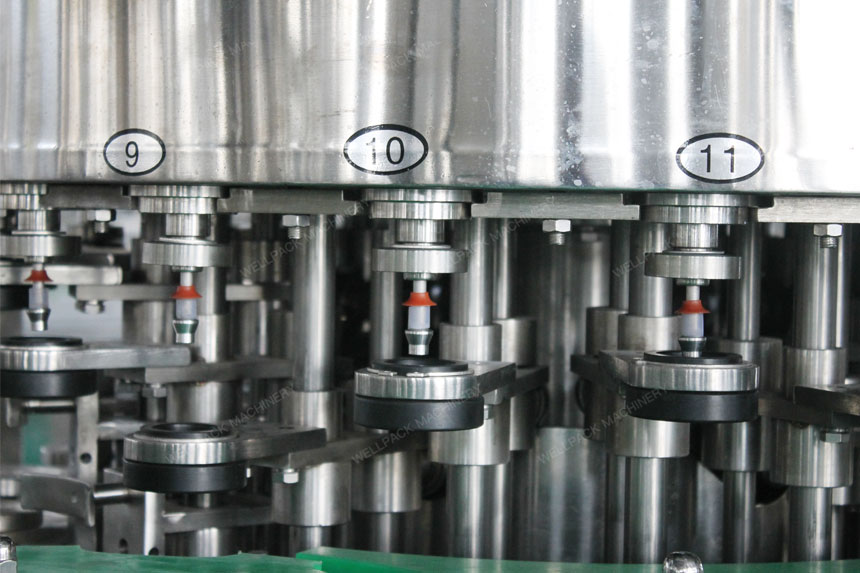 Bottle Capping:
1).The capping machine includes capping head,cap unscrambler and cap tunnel.
2).The hopper is equipped with photoelectric switch to control the cap feeding automatically.
3).No bottle no capping. Automatic stop when lack of bottle.
4).The capping is continuous rolling type. The lower part of the capping head has a centering cover, which makes the output of bottle more smoothly.
5).Capping effect is stable and reliable, defective rate ≤0.2%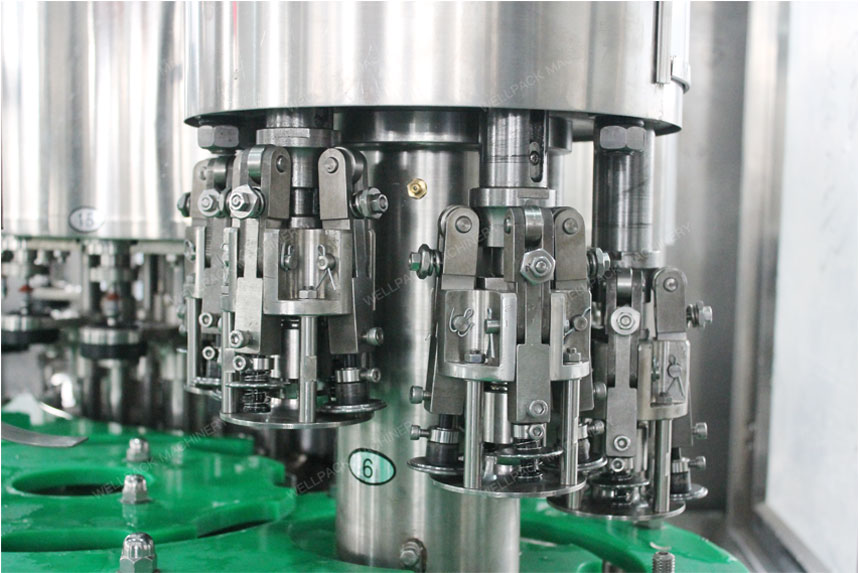 Liquor Filling Machine Testing In Factory Before Delivery:

Reference Sheet Of Liquor Filling Machine Series Equipment :
Model
FCGF24-18-6
FCGF32-24-8
FCGF40-32-10
Washing/Filling/Capping heads
24-18-6
32-24-8
40-32-10
Capacity: BPH (500ml bottle)
3000-6000
5000-8000
8000-12000
Bottle shape
Round & Square & Flat & Special shaped bottle
Bottle size
Diameter:50-100mm; Height:100-340mm
Cap type
Aluminum screw cap
Filling precision
≤±2mm
Power (KW)
4.5
5.2
6.5
Overall size (mm) (L*W*H)
2650*1850*2500
3000*2200*2500
3800*2850*2500
Weight (KG)
3000
4000
5200
For more details & info. of the Liquor Filling Machine,welcome to enquire now!